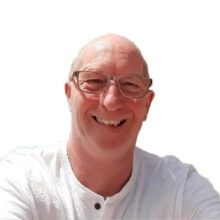 Roles: Chair, Treasurer
Representing: Local resident
Dave is a hardy northerner who has been down south for over 30 years based in Thatcham. He is now a Semi retired Self employed accountant for local businesses after almost 38 years at Pepsico. He volunteers to support local charities primarily as Treasurer (and general helper) which currently includes Thames Valley Kings Wheelchair Basketball and Thatcham Youth, as well as providing free independent reviews of Charity accounts.
Role: Vice chair
Representing: Local resident
Joel Gregory is a local youth worker from Glendale Church and is teaming up with Thatcham Youth to deliver some new youth projects for Thatcham. As part of this he also sits on the Thatcham Youth Management Committee.
Role: Secretary
Representing: Local resident
Rachel joined Vision Youth Club in late 2016 - with a history of working with young people and bringing a real enthusiam to the arts & crafts activities at the youth club. Rachel later joined G-STAX Youth Club helping to run arts and sports activities here.
Rachel left her working roles and has since re-joined as a member of the management committee and currently sits as the Secretary
Role: Member
Representing: Local resident
Dan works as our Head of Youth Activities, overseeing the safe and fun operation of all of our activities including Vision & The Zone Youth Club, Thatcham Roller Disco and the school holiday events. Dan has been with Thatcham Youth since 2010, joining as a volunteer and working his way up through the organisation.
Dan is passionate about working with young people and truly believes in offering all young people the equal opportunity to succeed in life and to have equal opportunity to take part in activities. He is keen to see more youth work delivered for the young people of Thatcham and ensuring it is run in a safe, fun and inclusive manner.
Jason started his involvement with Thatcham Youth as a Town Council Representative and had continued in his place on the Management Committee. He also helps the charity by sitting as a Trustee.
Role: Member
Representing: Local resident
Keith has been volunteering with Thatcham Youth since the Roller Disco turned into a monthly event in Thatcham. In 2019 Keith joined the management committee and continues to support Thatcham Youth in its activities.
Role: Member
Representing: Thatcham Town Council
Each year Thatcham Town Council appoints two representatives to the Thatcham Youth Committee. For 2019/20 the representatives are:
Councillor David Lister; and
Councillor Jennifer Walker.